OUR SERVICES ?
The goal of Jupazza is to help you to live a healthier lifestyle by working with you to create an organic garden in your yard or by allowing you to rent a plot on our farm. Either way, you are on your way to eating healthier and sharing the experience of harvesting your own vegetables knowing that they are grown organically. This is a great learning experience for families that will help develop a love for gardening and the ability to become self-sufficient.
GOOD READS ?
SLIM DOWN WITH SPICES
Fill up with delicious food while you slim down. It sounds too good to be true, but when you eat a meal that truly tastes good, you're happy having a moderate amount. Your spice rack, which allows you to cook without fatty enhancements like cream and butter, holds the key to success. The secret? You cut calories without losing flavor. more
100+ NUTRITIONAL FACTS
100+ Nutrition Facts About 25 Well-Known Foods
Some foods naturally contain disease-fighting, health promoting properties, while others contain elements that may hinder your health goals. Find out information that may surprise you with these helpful food facts. more
WHAT WE DO ?
Home is where the heart is. Maintaining a garden together is quality time spent as well as cost-efficient if you do it well. Many people want to maintain a healthier lifestyle, but they are overwhelmed with information without any hands-on training or guidance. There is nothing quite like eating produce right from the plant at the peak of ripeness with someone that you love. Whether it is in your yard or our farm, spending time with those that you care about is invaluable with the frantic lives that most
families live in today's societies.
Tomatoes picked with your own hands, straight out of the garden, cannot be beat Many types of produce are grown by mass producers based on transportability and shelf life. There are many of wonderful varieties that have extraordinary flavor that is missed due to the selection process that is necessary to maintain good business.
If you are a flower lover, as we are, we also have a u-pick flower field, consisting primarily of sunflowers and zinnias, but also many others. Are you expecting guests and want to make your own beautiful bouquet or do you just love having fresh flowers on your table all season long? These flowers are open to the public, so stop by and pick a handful of your favorite colors.
ANNOUNCEMENTS ?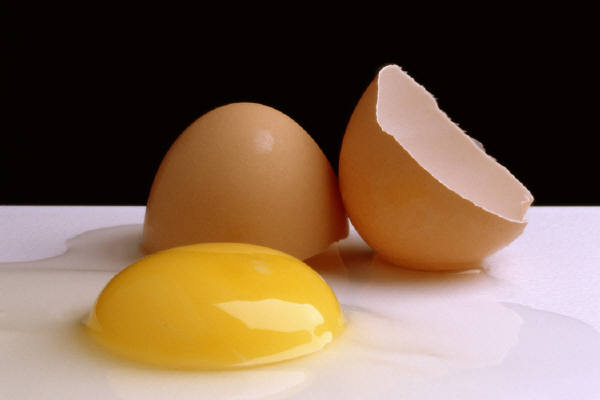 WE HAVE FARM-FRESH FREE-RANGE BROWN EGGS!! Our hens are fed only cracked corn, grains and kitchen scraps. They are available on a u-serve basis in the barn for $3.50 per dozen or $5.25 for an 18-pack. First-come, first serve! Click here to find us......
SEASONAL IDEAS ?

The weather is warming up! Time to get your cool-weather crops in the ground. Before you know it, it will be time to plant the tomatoes and peppers. Don't get too anxious just yet, though, to plant the summer crops. We live in Michigan and who knows what May will bring. Be ready with a cover to keep them warm just in case!